We translate our surroundings into product styles and glaze colours that reflect our island's heritage and natural landscape. You can shop our products by glaze colour or style. Feel free to mix and match to create your own customized Island Stoneware collection.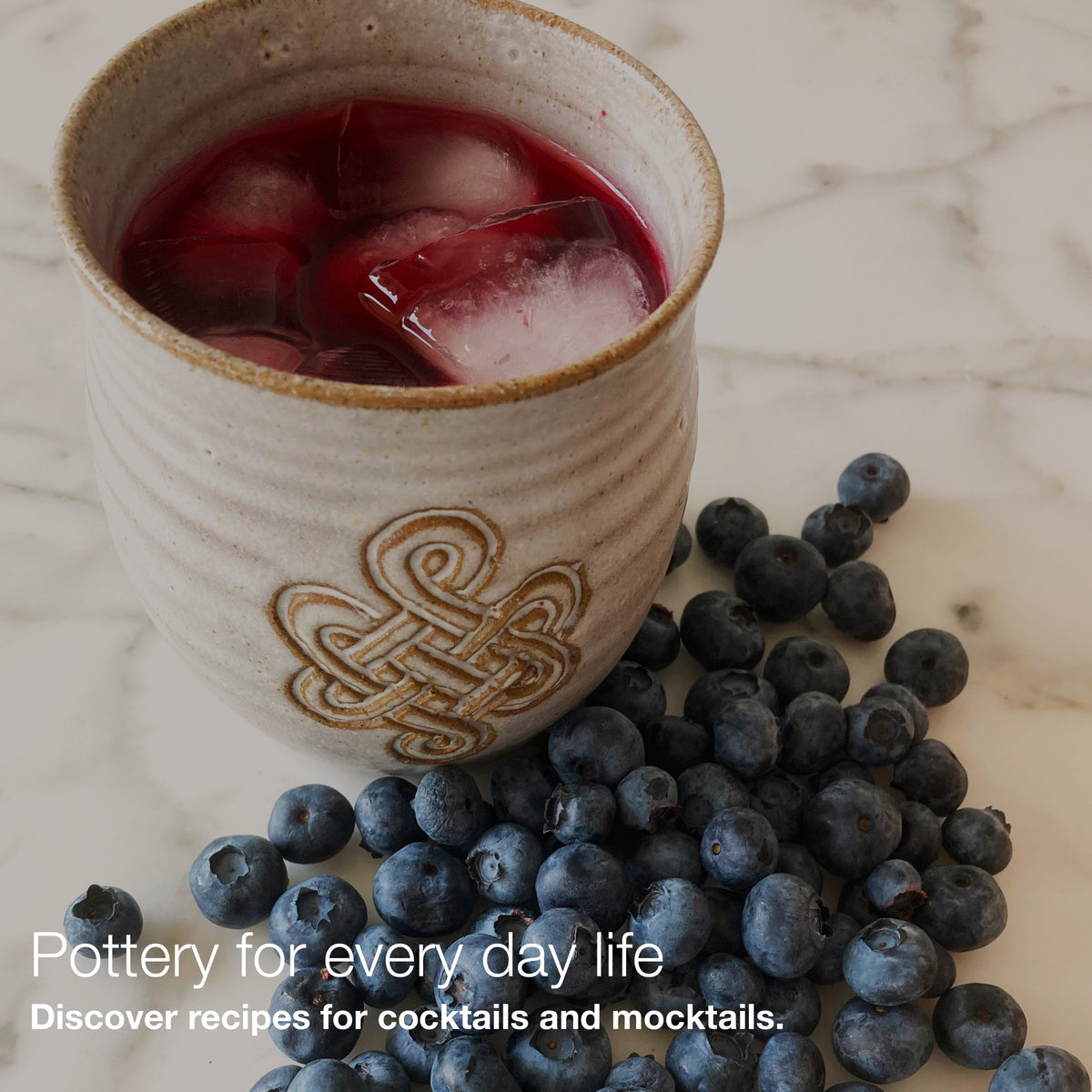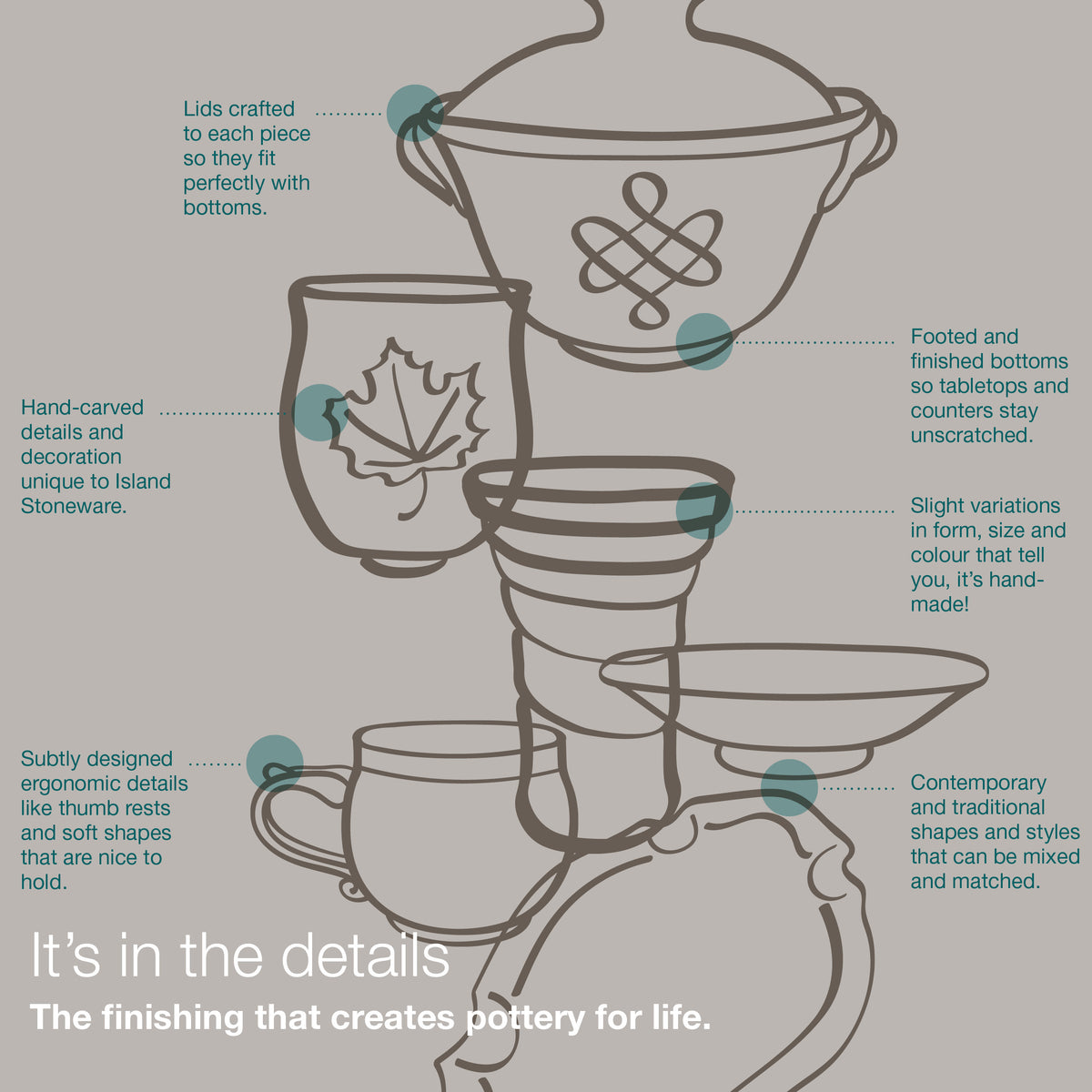 Unique Styles
Our stoneware is crafted from a custom clay mix sourced from six American states and two Canadian provinces. It contains iron oxide which gives the baked clay a distinct red colour, mimicking PEI's world famous red sand beaches.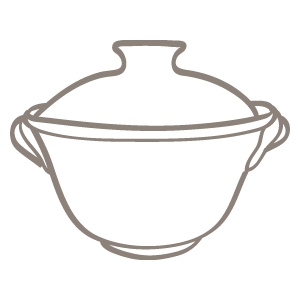 Island Original
We've been creating our Island Original collection since our studio opened in 2007. It's a classic combination of soft shapes, smooth forms, and rich glazes.
Shop Island Original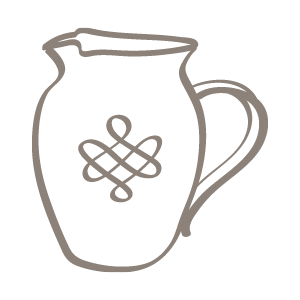 Celtic Knot
Prince Edward Island is rich with the heritage of Irish and Scottish immigrants. Our Celtic Knot collection is a symbol of this history.
Shop Celtic Knot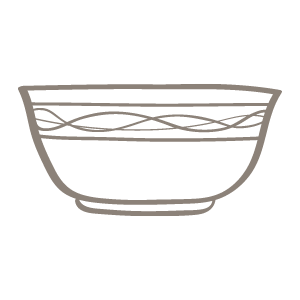 Island Tide
Time on Prince Edward Island is dictated by ocean tides; they come in, they go out, they're a lovely rhythm in our daily lives. Our Island Tide collection is inspired by this rhythm.
Shop Island Tide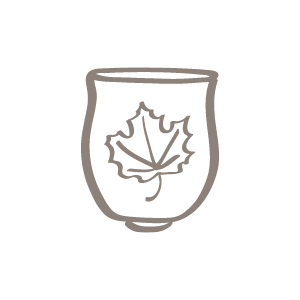 Maple Leaf
We're proud Islanders and Canadians. Our Maple Leaf collection brings together the red sand of a Maritime beach and a classic symbol of Canada.
Shop Maple Leaf
Island Home
Welcome home to PEI, Canada's Garden Isle and the birthplace of confederation. We live in a place of amazing history, bountiful food and extraordinary Maritime hospitality.
Shop Island Home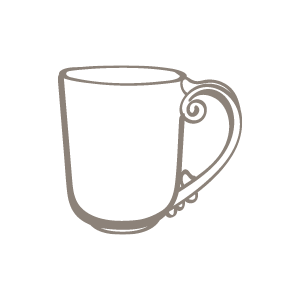 Fiddlehead Fern
Each spring our garden isle gifts the most amazing creation, the fiddlehead fern. Left to grow they unfurl into wild green fronds that carpet island forests.
Shop Fiddlehead Fern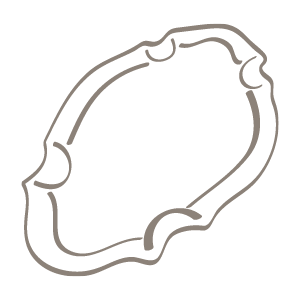 Island Vintage
Do you remember your Grandmother's china, delicate and precious with ornate decoration? Our Island Vintage collection is a contemporary interpretation of Granny's china.
Shop Island Vintage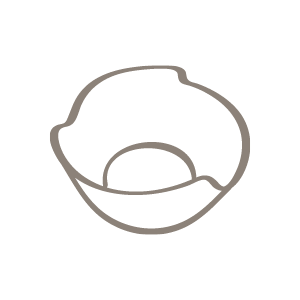 Ocean Wave
Our Ocean Wave collection is reminiscent of a perfect day on the water. The movement of the waves create a soft rhythm to enjoy the clean air and bright sunshine.
Shop Ocean Wave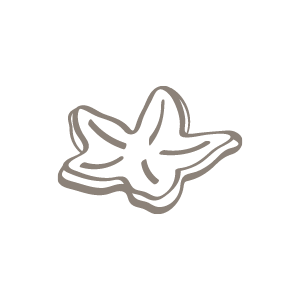 Beachcomber
We spend hours walking the beaches of PEI, searching for ocean treasures that have washed up on our shores. We're inspired by all that surrounds us.
Shop Beachcomber
Rich Glazes
All of our glazes are mixed in our studio and stoneware is hand-dipped by our artisans. This crafted process is part of the charm of hand-made pottery and may result in slight colour variations from piece to piece.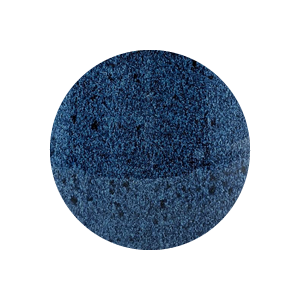 Midnight Swim
Imagine a midnight swim at the height of hot summer with a full moon above and inky water below. Deep relaxed bliss.
Shop Midnight Swim